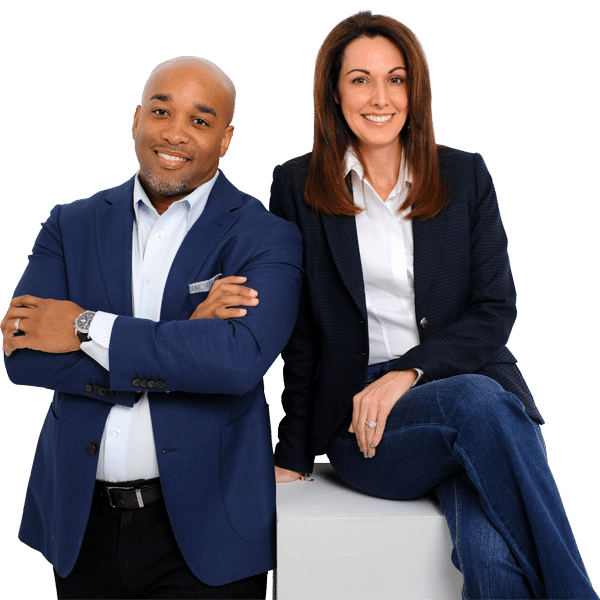 Spring has finally arrived, and we are loving the warm weather at You Squared Media. Although the pollen is potent, we're ready to start this season's new projects and put our best feet forward.
As you step outside and breathe in the crisp, fresh air of springtime, take a look back on our favorite April highlights, including a charity challenge, restaurant menu, new websites and more.
Your You Squared Media Team
.

From Custom Menu Boards, to Social Media, Facebook Sliders and more, take a peek at a few of our completed April projects:
Restaurant Menu Board
Brewingz Restaurant and Bar's Express Location needed a new digital menu with their updated items and our design team delivered. From the moving thermometer to pristine images and more, we think it looks great.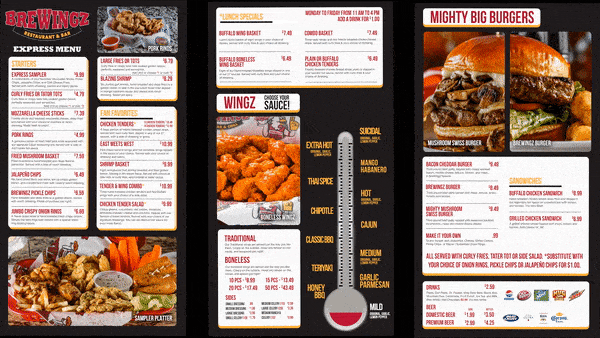 Celebrating Earth Day on Social Media
It's important to protect Mother Earth every day, but Earth Day is a great reminder of why we should reduce our carbon footprint. Check out this Earth Day social media post that our graphics team made for our eco-friendly HVAC client, Ecoer.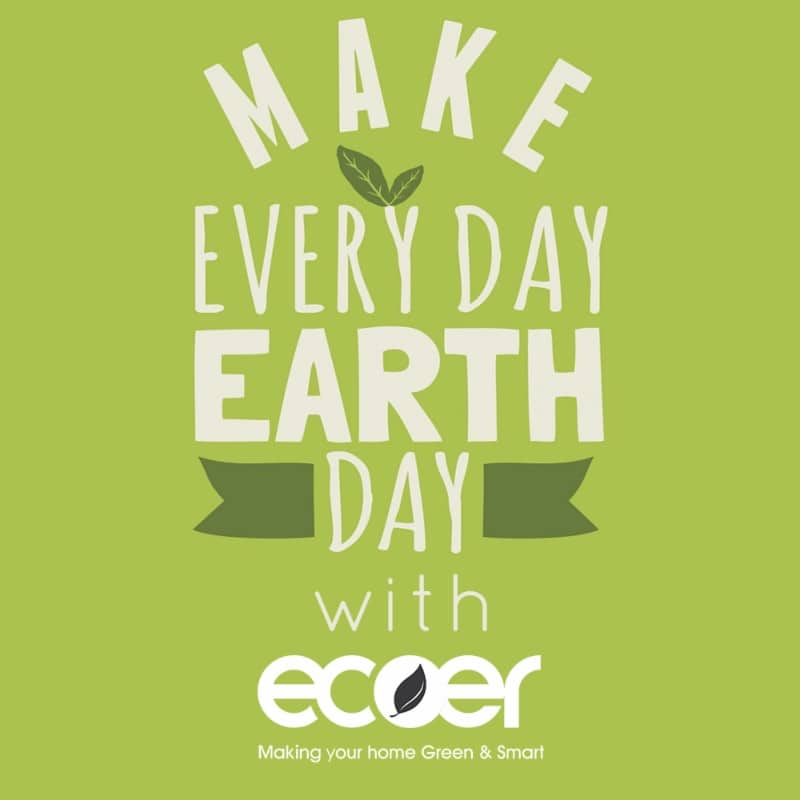 Corks and Forks Facebook Slider
Check out this elegant charity event Facebook Slider for our non-profit client Corks and Forks. Corks and Forks is an annual event that raises funds and awareness for the American Cancer Society and Hope Lodge. This year the even is at The Ballroom at Bayou Place on October 3rd.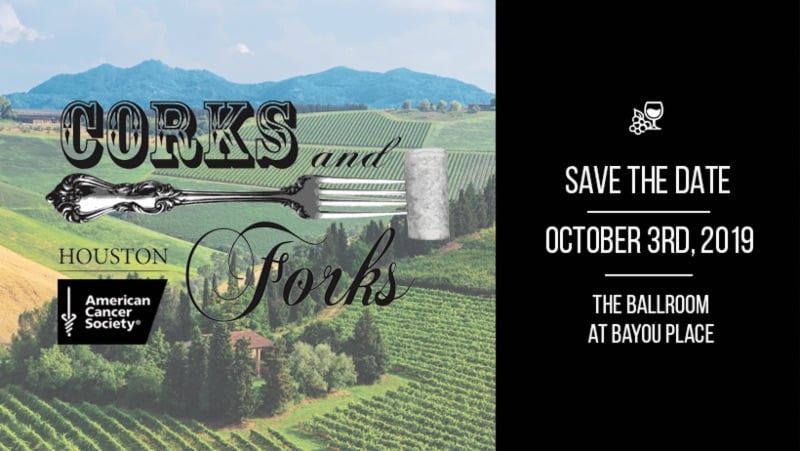 Big City Wings & The Houston Sports Show Join Forces
Sports and wings go hand in hand. Have you checked our the latest sports show on KPRC-TV? The Houston Sports Show airs on Channel 2 at 11:30pm and is hosted by the Houston Chronicle lead columnist Jerome Solomon and sports personality Lauren Leal. Thanks to Whitney Mercilus for stopping by Big City Wings! Stay tuned for more Big City news.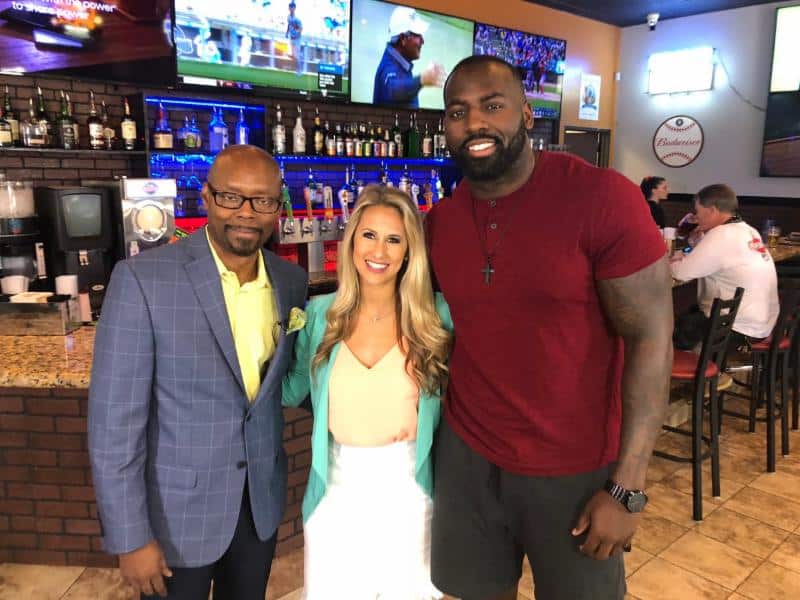 I W Marks Launches I W Loves Mom Charity Challenge with PaperCity Magazine
For the fourth year in a row, I W Marks Jewelers has partnered with PaperCity Magazine to invite four notable Houstonians to nominate a charity of their choice. From April 23rd to May 12th, it's up to the public to vote for the charity/Houstonian they want to win. The winning participant will receive $2,500 from I W Marks to give to their charity.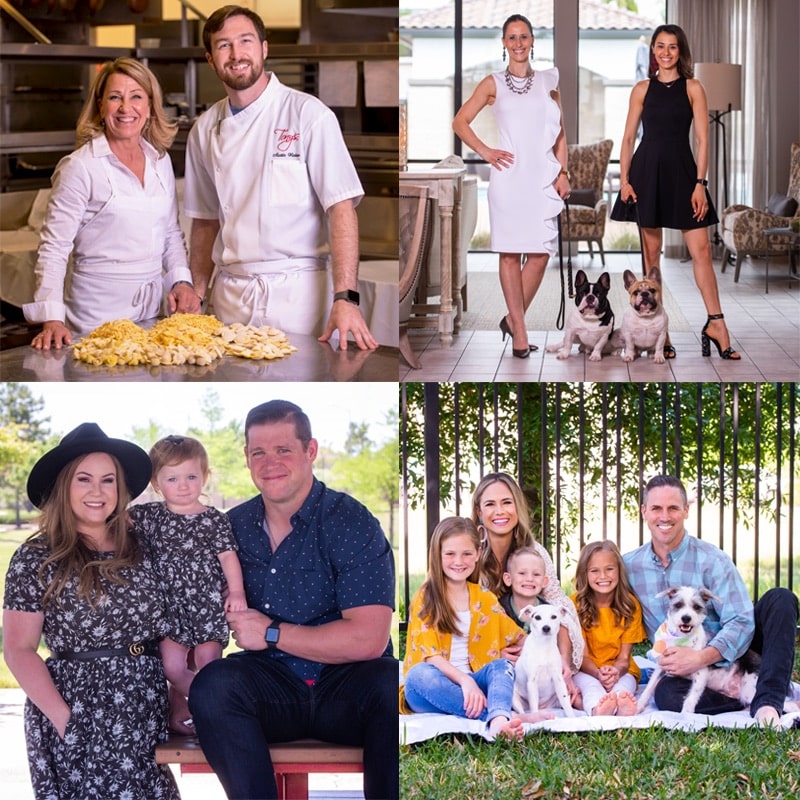 You Squared Media Photographs New Client La Marisquera Ostioneria
La Marisquera Ostioneria, part of the Los Cucos brand, recently opened two locations in Conroe and on Beltway 8 in Houston. Our skilled social media team was able to try out their delicious Mexican Seafood menu, while taking colorful and beautiful images of the chef's artistry.
Mesa Mechanical Launches New Website
We are happy to announce Mesa Mechanical's brand new website has launched! The diverse company designs, installs, maintains, services, and replaces equipment from ventilation to integrated energy services.
GloboDent Takes on Dubai

Next Level Opens New Kingsland Location in Katy, Texas
Next Level Urgent Care opens another location in the Katy. Next Level Urgent Care Kingsland is the 13th location for the Houston-based urgent care facility. Scattered throughout Houston, Next Level Urgent Care affords affordable and convenient emergent care for a fraction of the cost of typical emergency rooms.
Social Media Influencers Try Globodent's LuxBrite Smart Phone Teeth Whitening Kit
Shout out to @laurenbushby for the Instagram giveaway from GloboDent. Lauren was ecstatic with the results she saw in just six short treatment sessions. The LuxBrite Teeth Whitening Kit attaches to any smart phone, and offers three to eight shades of improvement in just three days.
Vida Mariscos Is Expanding to Las Vegas, Nevada
Vida Mariscos is bringing fresh and delicious seafood to Las Vegas! Vida Mariscos offers a contemporary atmosphere with authentic Mexican and Seafood cuisine centered around excellent customer service. At Vida Mariscos, life is tastier, fresher, better. Come and experience seafood at its best.
New Review Tracking and Management System Added to You Squared Media Service Offerings
You Squared Media recently partnered with a renowned review management and tracking system. The goal of the program is to increase the number of positive reviews and give our clients an easier way to interact with their customer base. The program offers a user friendly dashboard and automated review responses.
Getting Ready for Cinco de Mayo at Guadalajara Restaurants
Cinco de Mayo is quickly approaching and that means our restaurant clients are already making plans for the big day. Our social media team went to Guadalajara Restaurant to capture their drink specials, while they prepare for their May 5th celebration. It's always a fiesta at Guadalajara.
Gaúchos Du Sol and Los Cucos are Expanding to Katy's New District West Development
Gaúchos Do Sul is excited to announce the official opening of their second location in Katy, which is set to open this year. This statement comes on the back of the announcement of Katy's newest retail development—District West—a 500,000 square foot development project that will house a variety of retail, office, health care, hospitality, and restaurant businesses, including the newest location of Gaúchos Do Sul. Los Cucos will also be opening another location within District West as well. District West is located on the Southwest Corner of Westpark Tollway and Peek Rd. in Katy, Texas.

Ron's HomeStyle Foods Selects You Squared Media to Promote Texas Kitchen Salads
Just in time for summer outings and Memorial Day, You Squared Media will be adding the made from scratch, amazing taste of Texas Kitchen Salads to our client roster. At Texas Kitchen Salads, every potato is sliced by hand and boiled right here in Houston. Give them a try at any HEB, Kroger, or Brookshire Foods. Stay tuned for more exciting things to come from Texas Kitchen Salad news.
You Squared Media is Seeking Summer Interns!
Here we grow again. Continuing our expansion, we are seeking talented and creative applicants for both a (Non-Paid) Graphic Design Internship and (Non-Paid) Social Media Internship. Both positions will gain valuable training and real-life experience in the advertising industry working with an experienced and dedicated team. 
Click here to fill out an application to join a team of hardworking, positive people.
Artificial Intelligence (AI) is a rapidly expanding technology. But what does that mean for advertisers? In the future, AI development will be an integral part of many companies' advertising budgets. This includes integrations with Google Voice and Amazon Alexa.
Brewingz Opens Anticipated Federal Location

Brewingz Launches New Website

Townsen Memorial Clinics and Townsen Memorial Hospital & ER launch social media campaigns and website

I W Marks Jewelers Hosts Texas Exes Scholarship Fundraiser Event

I W Marks Jewelers Hosts St. Jude Gold Luncheon Kick-Off Party

I W Marks Hosts Snowdrop Fundraiser Event with 93Q's Kevin Kline

FCCU collaborates with the Houston Texans for a brand new commercial